Certain users are saying the ringtone does not save in the phone after it is set. The ringtone is saving on the phone under a different name set by the phone. It's not an issue that the app can change.
Let us show you how to find the ringtone and rename it in your phones files.
Make sure you have accepted all permissions that will allow the app to set the ringtone and your phone to save it.
First Set the Ringtone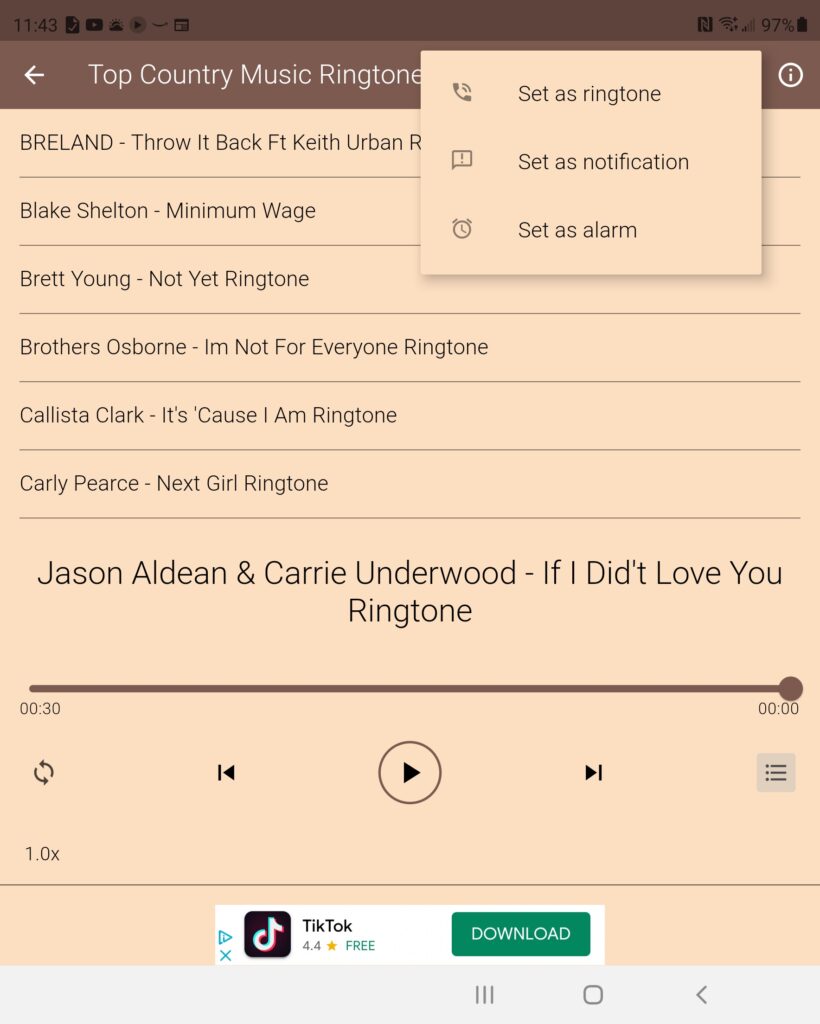 After it says "Ringtone is Set" at the bottom of the screen. Go to your "My Files" application or folder on your phone.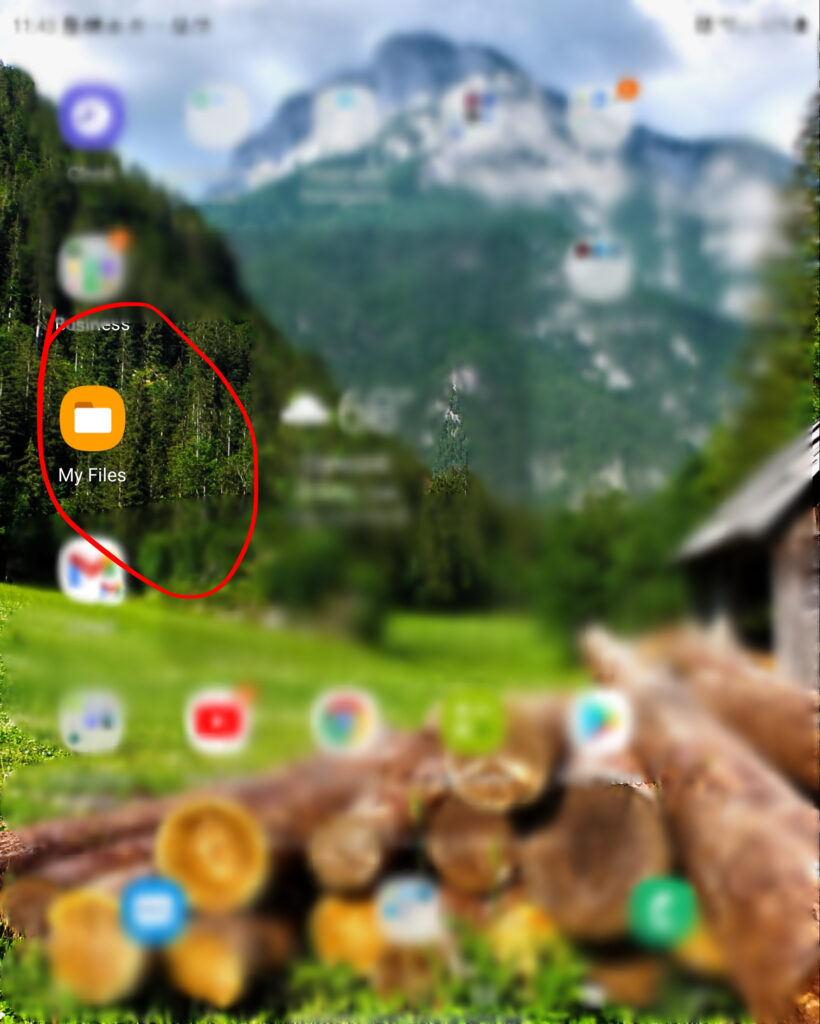 When in My Files push "Audio". Make sure to push the button that allows you to see the last file saved. It will have today's date and around the same time as now because it just saved under Audio under a different name. You can also play it to make sure it's the same ringtone you just set.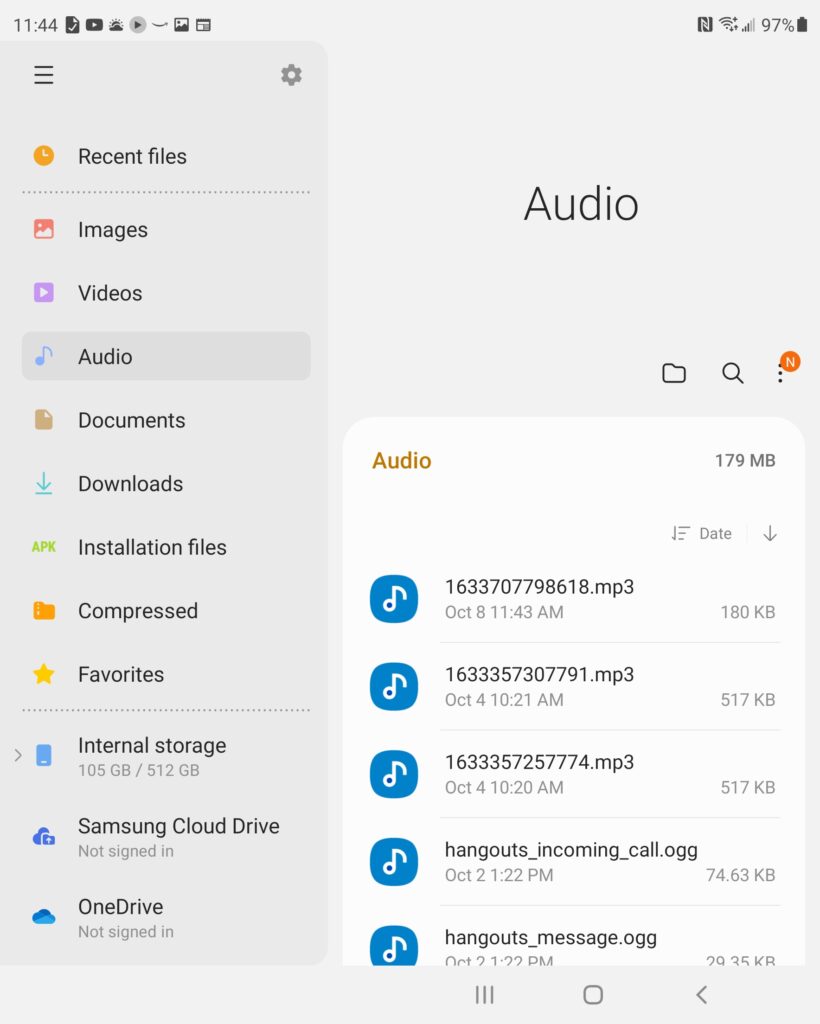 Now you can push the 3 line button on the left to edit and change the name of the Ringtone audio file